Kuga 2020 ST-Line X PHEV Agate Black. (DAP, WP, DCP).
Gizwat put this up on another threat, hope this helps.
Hi all,
There's been a few posts asking how you manually change the headlight beams on Kuga's fitted with Xenon headlights.
Well having taken the Kuga down to the dealership this morning to replace a blown indicator bulb (after just 5 weeks
) the fitter printed off the relevant page from the Ford technical bible.
He said it's as simple as three clockwise turns of the outermost (nearest to the front wings) yellow screws on the headlight housing.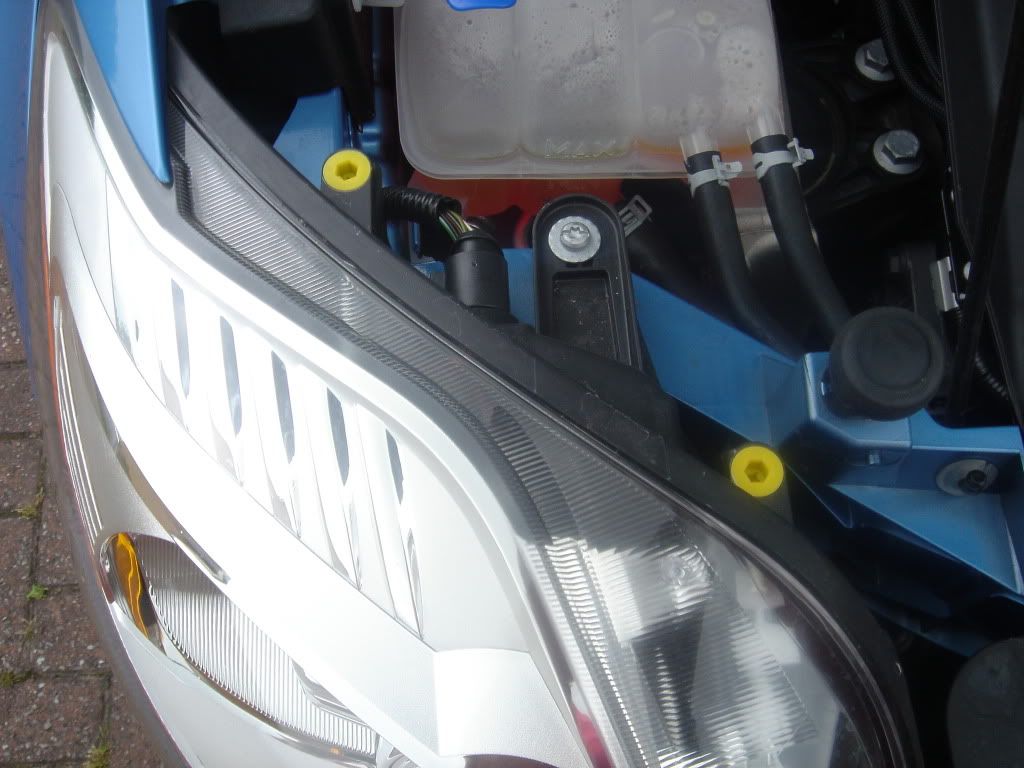 Edited by Gazwats - 03 Jul 2009 at 11:39am