Discussion Starter
•
#1
•
After I washed the wifes Kuga for the first time, I noticed a nasty scratch in the clear coat just above the drivers door handle.
I suspect the dealer filled it with something which washed out as it was defo not there when we bought the car.
Anyhow, no worries, I tell the wife I can get rid of it.
Pic of scratch.
So after using this lot I attempted to get rid of it.
I wiped the area with tar remover, washed it using the degreaser, used the Megs Clay bar with their quick Detailer spray, washed area again, dried off the area.
Now ready for the machine polisher. I use a Megs G220 dual action machine with a small Megs Polishing pad with Menzerna Intensive Polish. After each pass with the machine the scratch got less obvious. I think I did three passes with a Polishing pad and the Intensive Polish before switching to a Megs finishing pad with Menzerna Final Finish Polish.
After buffing off the polish I then applied a coating of Car-Lack 68 Systematic Sealant followed by Car-Lack 68 Long Life Sealant. The Car-Lack stuff sets solid and needed a wee spritz of detailing spray to help buff it to a shine.
Go on then, see if you can see the scratch now!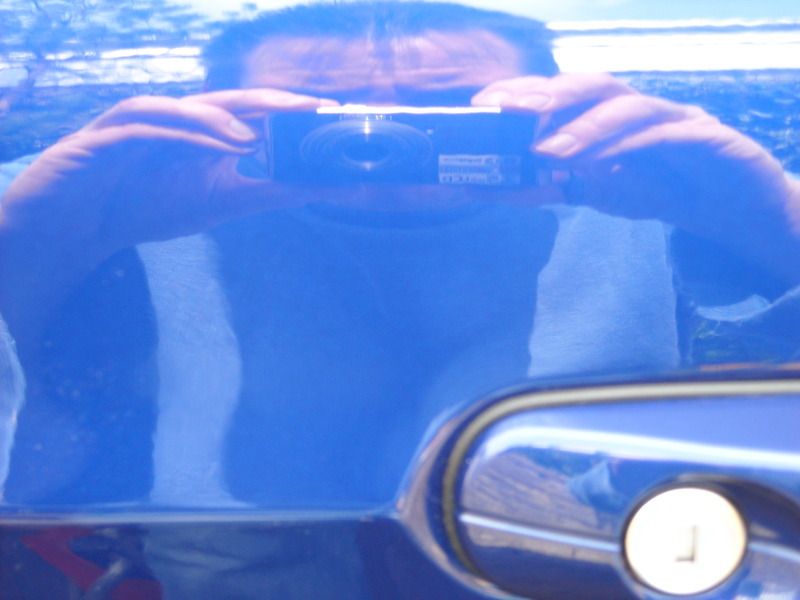 Result as the wife is happy!