Discussion Starter
·
#1
·
hi guys
well i used to have a modified audi TT but since moving to the country it just wasnt practical so my brother in law suggested i go look at a Kuga. I walked into Haynes Ford in Maidstone and there she was, a stunning sea grey titanium with x-pack. Being the impatient git i am, i had to have her so i sold the TT and took the plunge with the very car that was in the showroom. I only had to wait a week for it to be PDI'd and i collected on Jan 3rd. Haynes were excellent.
I love it and wish i'd bought one months ago. Ford have really raised the bar and i think their cars are up there with the premium german brands now.
It is missing a couple of bits i want/need but im having them retro fitted ie: bluetooth and parking sensors. Ive already had the windows done by guardian tints who were excellent and come to you.
So here are some pics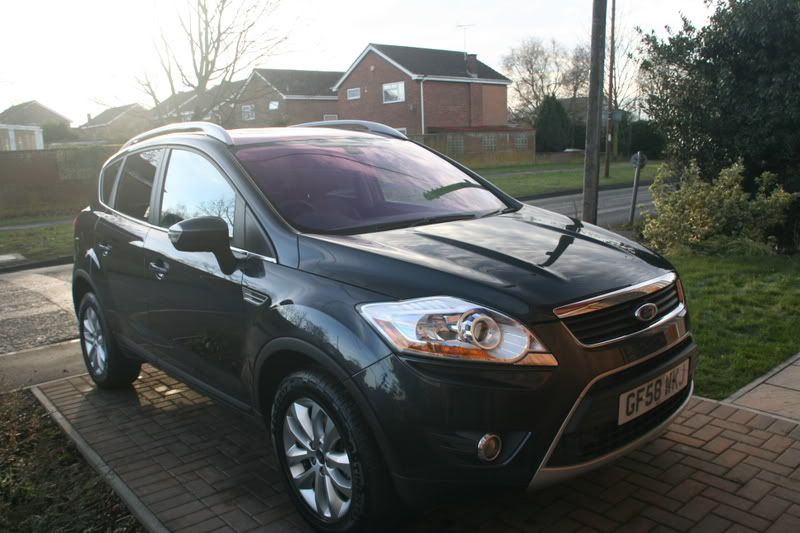 Edited by: clarko