Discussion Starter
·
#1
·
Today it was time to change to the summer wheels at last.
Last week I cleaned and polished the 19" summer rims. I normally do this with my wheels bacause the brake dust and dirt are much easier to get of when you wash the wheels...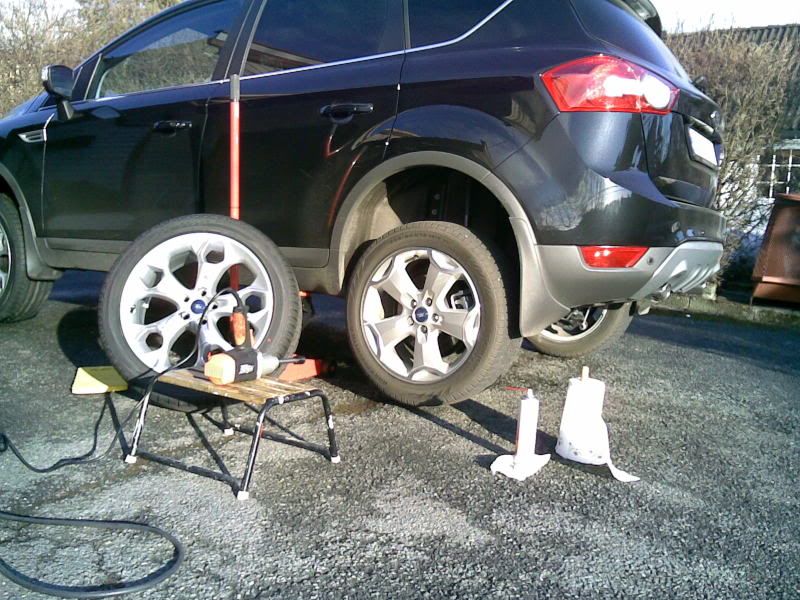 Jacked up.
1 Down. 3 to go. I had bought an electric nut wrench and this was the first time testing it. Proved to be a good investment and pulled all the nuts of (!?!
) with ease. Made the job a lot easier and I wonder why I did not get one 10 years ago
Front Left suspension
Took the time to clean the suspension and wheel housing from salt, sand and dirt with the pressure washer. Access is great when the wheel is off.
Rear R suspension before cleaning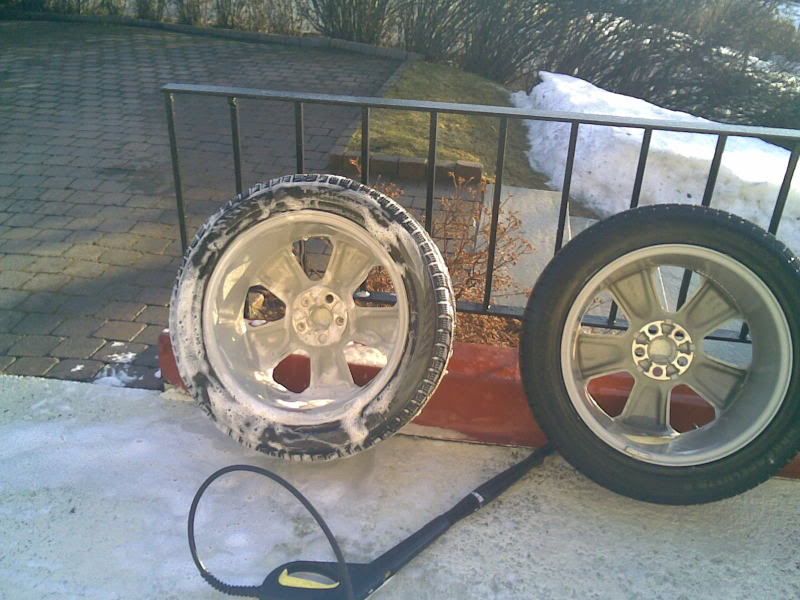 Cleaning the winter wheels.
An easy job since they are so new. They have only been used for less than a month now, so no de-greaser was needed to get them shining like new again.
Nice and clean.
Dried them off and put them in the garage for the night. Tomorrow they wil get a coat of wax before they are put away in the basement until next winter
Job Done!
It got a little late so I did not have time to clean the car before it got dark.
Tomorow I'll do the same with our other car and clean themboth inside and out.
Then it's the garden and front yard's turn. -and theycall this the Easter
holidays
...